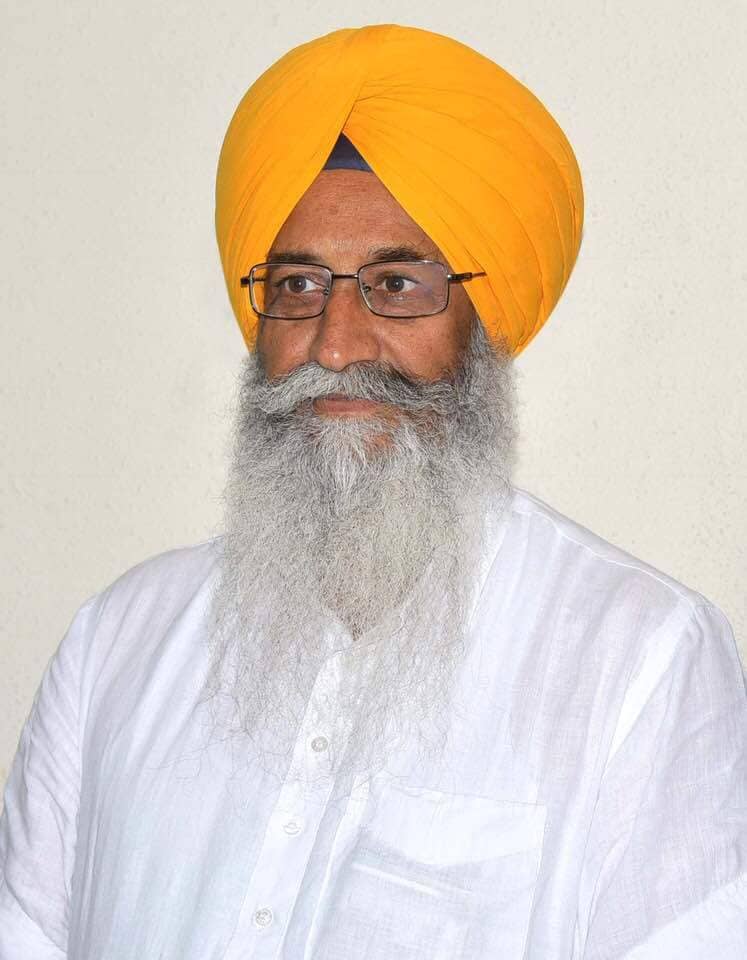 SARDAR DALMEGH SINGH
Ex-Secretary of SGPC
Sardar Dalmegh Singh has completed his graduation from Arya college in the city of Ludhiana. He is from New Delhi, India. Sardar Dalmegh Singh has been at the position of secretary of hiromani Gurdwara Parbandhak Committee (SGPC).
AMBASSADOR IN NEW DELHI, INDIA
Tarvinder kaur KHALSA
Tarvinder Kaur Khalsa is from Delhi, India and she is the president of Virast -E-QURBANI org and she is also the president of the Sikh student federation International. Tarvinder kaur Khalsa have completed her graduation from the Delhi University in India, and currently lives in London, United Kingdom.
AMBASSADOR IN AMRITSAR, PUNJAB,  INDIA
Navroop Singh Khalsa
Teacher of gurmukhi, Japji and mantras
Navroop Singh Khalsa is a professor and mechanical engineer with progressive experience in engineering drawing, designing of all machine parts, customer service premium standards.
He is the teacher of ancient Sikhism language (Gurumukhi). He's been Travel manager of Deg Teg Fateh Yatra.
He manages all travels in Sikh Dharma Universal.
AMBASSADOR IN PUNJAB, INDIA
raman kaur
Professional vocal(voice )trainer
Raman Kaur is a Professional vocal(voice )trainer, Film playback singer, All India Radio and TV artist, Meditational music trainer and gurmatt sangeet ( Sikh religious music) trainer from India.
She has a Masters in Indian classical music and learned from Bhaskar Rao Gharana for 10 years under the guidance of Ustaad Gurprataap Singh Gill, Light music from Prof. Manjeet Kaur from Delhi university for4yrs.
Her skills include: Indian classical vocal, Bollywood, meditational and religious,Punjabi folk, Gazal, Suffi,poetry and playback singing
AMBASSADOR IN 

SIRI AMRITSAR, PUNJAB, 

INDIA
Simarpreet Singh
Hazur Ragi at Anandpur Sahib
Simarpreet Singh is Hazur Ragi at Anandpur Sahib (Keshgarh Sahib). 
He has studied at Music Masters and currently lives in Kapurthala, India. His other education includes G.N.D.U. Amritsar and APS Kapurthala. He speaks multiple languages and is basically from Amritsar, Punjab.
AMBASSADOR IN AMRITSAR, PUNJAB (INDIA)
SATBIR SINGH
B-Tech in computer science engineering.
Full santhya of GURU GRANTH SAHIB JI.
Masters in philosophy from Guru Nanak Dev University.
I do online software projects testing and coding in .NET, ( whenever I need), usually focus on learning and teaching Gurbani, I have online classes in China for teaching Gurbani ( Japji Sahib and different Mantras, there are different groups of people total 200-300 students).
2016 I went to China in different cities have teaching classes.
I would like to spread Guru's teaching all around the world, so people can know the best happy-healthy living way.
GURVINDER SINGH DHINGRA JR.
Founder of Delhi Langar Seva Society
Gurvinder Singh Dhingra is from New Delhi and currently lives in the same city. He is also known by the name of "Bicky Dhingra".
He founded the Delhi Langar Seva Society on 4th March 2014.
The aim of Delhi Langar Seva Society is to provide hunger relief to those who really need it, regardless of background, caste, color, religion and serving humanity as one.
The mission of Delhi Langar Seva Society is "Working Together To Create A Better World"
Rajvansh Kaur Dogra
Proprietor of MAULSREE COMMUNICATIONS
Ms. Rajvansh Kaur Dogra is from India and has completed her Bachelor of Arts and her Bachelor in Education from the University of Calcutta in India.
 She is a Post-graduate Intensive Advance Diploma Course in the Japanese Language from the University of Delhi.
She also has done a specialized Managerial Training Course in Export Management from the Ministry of Export Management, New Delhi, India.
Winky Kaur
Watercolor artist and calligrapher
I've always been fascinated by colours. But, as I settled into life with family responsibilites, the shades and hues got relegated. The academic in me made me join jobs in the education sectore. The sabbatical which followd gabe me ample time to dabble in water colours. What started as a childlike curiousity with colours took a distinct form, and I gradually go immersed in it.
While experimenting with colours, I came close to the world of art and painting.