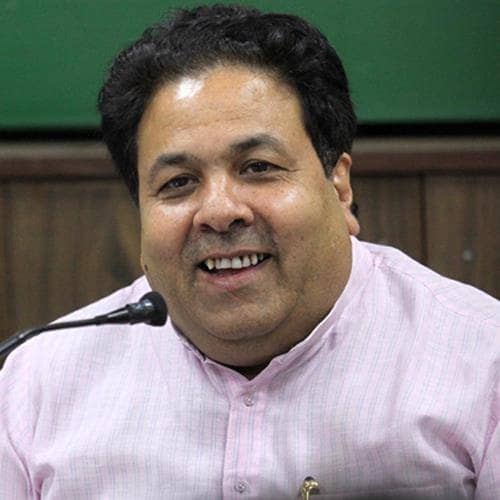 Rajeev Shukla
Former Minister Government of India & Chairman IPL
Minister of State in the Ministry of Parliamentary Affairs and Planning, a committed party man for Indian National Congress, IPL Chairman, journalist, political commentator and television host- Rajeev Shukla is a multi-faceted personality who has achieved great success in every field he forayed into. Mr. Shukla started off his career as a reporter with a leading publication in Uttar Pradesh. Since then he has worked for eminent publications including Northern India Patrika, Jansatta, Dainik Jaagran Ravivar, and Sunday.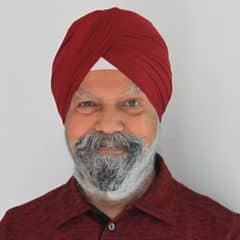 PARMINDER SINGH SOCH
SENIOR JOURNALIST BUREAU CHIEF, JUS PUNJABI BROADCASTING TV
Parminder Singh Soch, a senior journalist is currently associated with the most prestigious, renowned, and widely watched JUS Punjabi Broadcasting T.V. Channel, based in New York, USA, as Bureau Chief in the entire State of North Carolina, USA.  He is responsible to cover news stories and procure advertisements for the aforesaid TV Channel.  JUS Punjabi Broadcasting TV can be viewed in USA, Canada, Australia, New Zealand, UK, and India.  Parminder Singh Soch has almost fifty-nine (59) years of experience in the field of journalism.  He started his carrier with Khalsa Advocate, a weekly newspaper, an official organ of Chief Khalsa Dewan under the Member-In-Chargeship of Dr. Jaswant Singh Neki, who at one time was Director of Post Graduate Institute (PGI), Chandigarh, India, Professor and Head of Psychiatric Department at All India Medical Sciences (AIMS), Diplomat of World Health Organization (WHO) in Tanzania and Sahit Academy Awardee.  After serving that newspaper, he moved to Chandigarh and worked as an assistant Press Correspondent to various vernacular newspapers including daily Prabhat, Jathedar, Ajit, Akali Patrika, Pradeep, Ranjit and Tej Urdu.
SARDAR JAGJIT SINGH DARDI
Chairman-cum-managing Director of the Charhdikala Publicaitons Pvt. Ltd.
S. Jagjit Singh Dardi is the son of a leading Akali leader and freedom fighter, late Giani Harnam Singh Ji. Jagjit Singh Ji is a dynamic personality capable of impressive and fearless leadership.
He started his journey onto the highway of journalism in his childhood itself during the Punjabi Suba movement.
S. Dardi started TIME TV channel in Jan. 2007, which is now 2nd largest Punjabi channel in the world and is available on various cable networks across the globe. S. Jagjit Singh is the Chairman-cum0managing Director of the Charhdikala Publications Pvt. Ltd. He is a member of the executive committee of world's largest body of Print Media, the Indian Newspaper Society, New Delhi since 1986.
For his contribution to the development of Punjab through his social activities and journalistic endeavors, in 1981, S. Dardi. He was bestowed upon with the little of 'Sher-e-Patiala' along with a bag of rs. 21000/-. He was honored by 'Takhat Sachkhand Shri Hazoor Sahib.